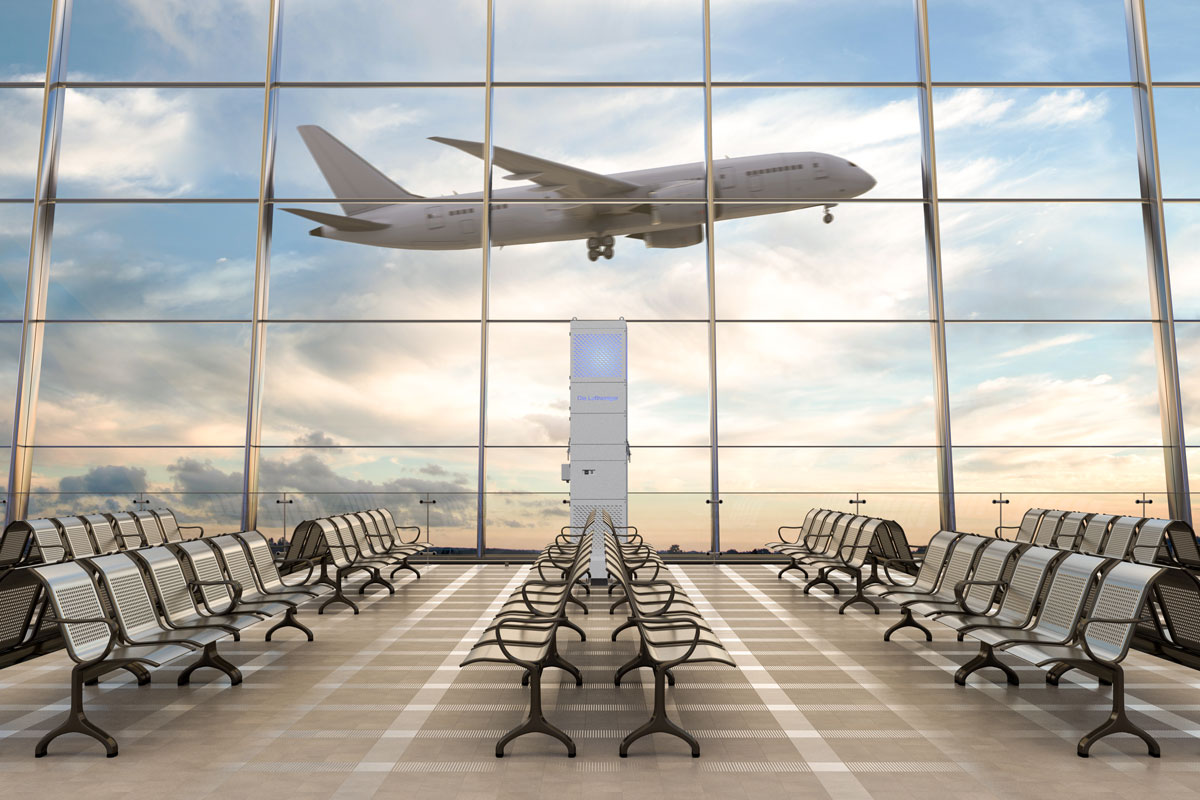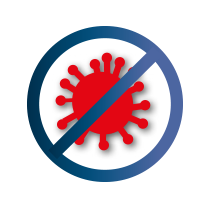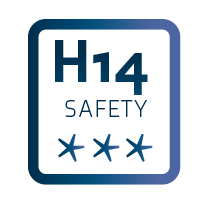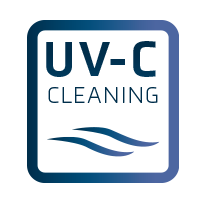 The Viroline Tower, a ventilation and filter system, cleans the air of germs, bacteria and viruses. The Viroline Tower is suitable for halls and large rooms of up to 5000 m3.
It is used in airports, railroad stations, industrial halls, city halls, sports and leisure halls.
At a height of over three meters, the contaminated air is drawn in at a radius of up to 30 meters and passed through a UV-C irradiation section.
Remaining viruses, which are not yet killed directly by UV-C light, were absorbed by the HEPA virus filter H14 and consistently eliminated by continuous irradiation with UV-C light.

The clean air is returned to the room via the air outlets near the floor.
The Viroline Tower can be easily positioned in the room using crane eyes and forklift skids. It is made of powder-coated sheet steel.
The H14 filter cassette and the UV-C lamp can be easily removed via the maintenance doors. The UV-C section can be deactivated manually via a switch.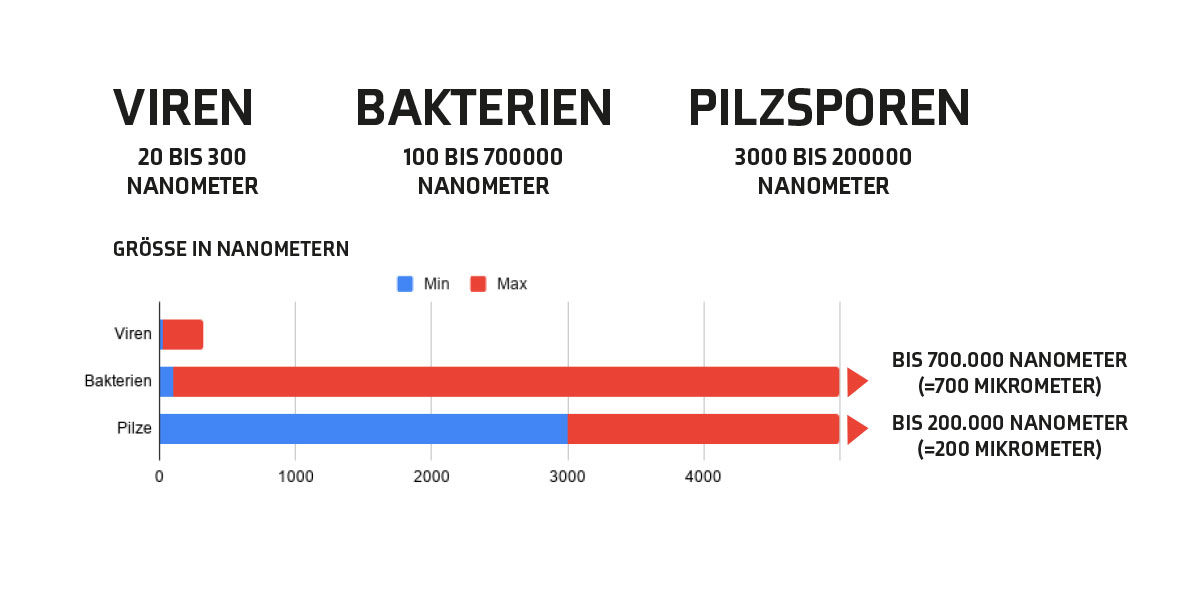 DISISMINATION
The large number of viruses and bacteria shows how important hygiene measures are to prevent their spread. Despite all the rules, not everything can be cleaned with disinfectant. Aerosols in the air of factories and production facilities and the germs deposited on surfaces of daily use are risks that can be reduced.
TECHNISCHE DATEN
| | |
| --- | --- |
| Filtertechnik | Vorfiltermatte G4, UV-C Bestrahlung, HEPA H14-Filtration |
| Ventilatorleistung | 550 W |
| Spannung | 230V/50Hz |
| Ventilatorvolumenstrom | 3000 m3/h |
| Maße (BxHxT) | 628 x 628 x 3200 mm |
| Gewicht | 235 kg |
| Lautstärke | 65 dB(A) |
| Bauweise | Pulverbeschichtete Stahlkonstruktion |
| Artikelnummer | 2111 3000 |
| Preis | 5.776,80€ |