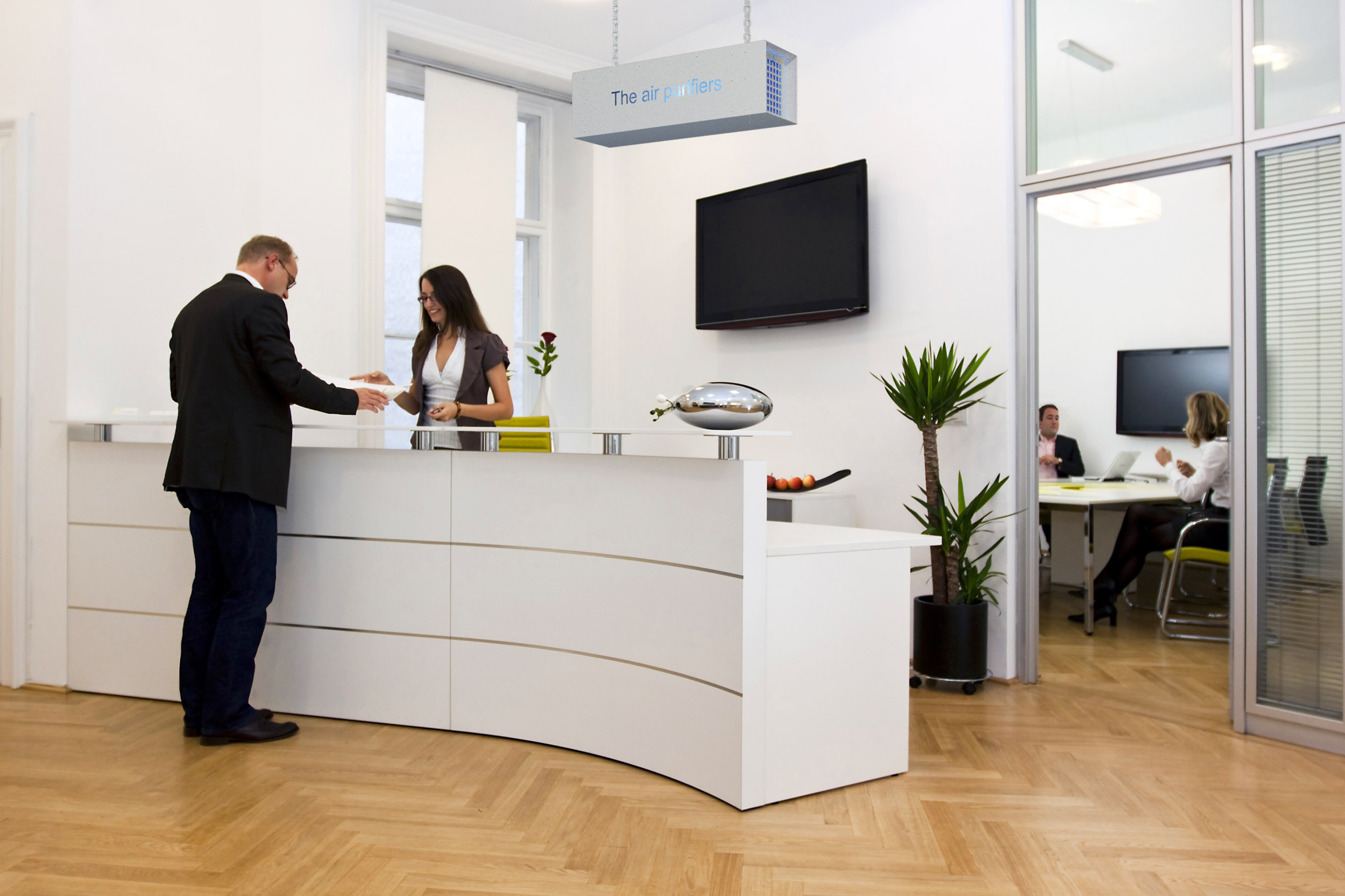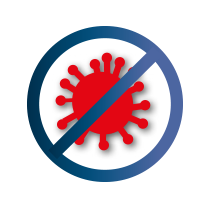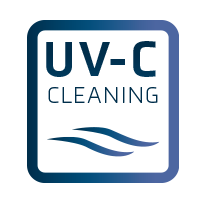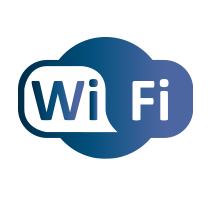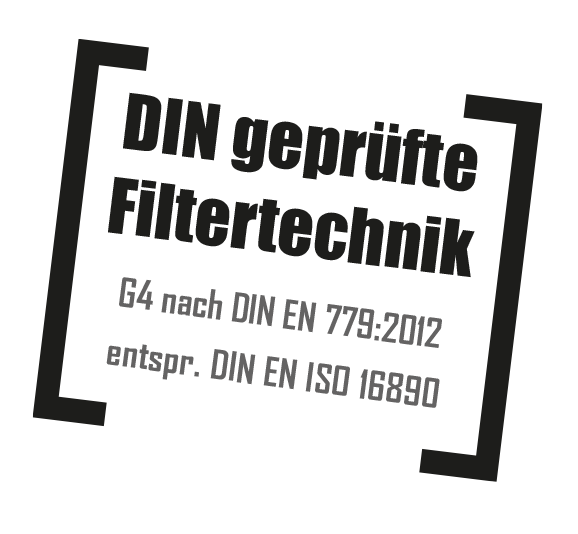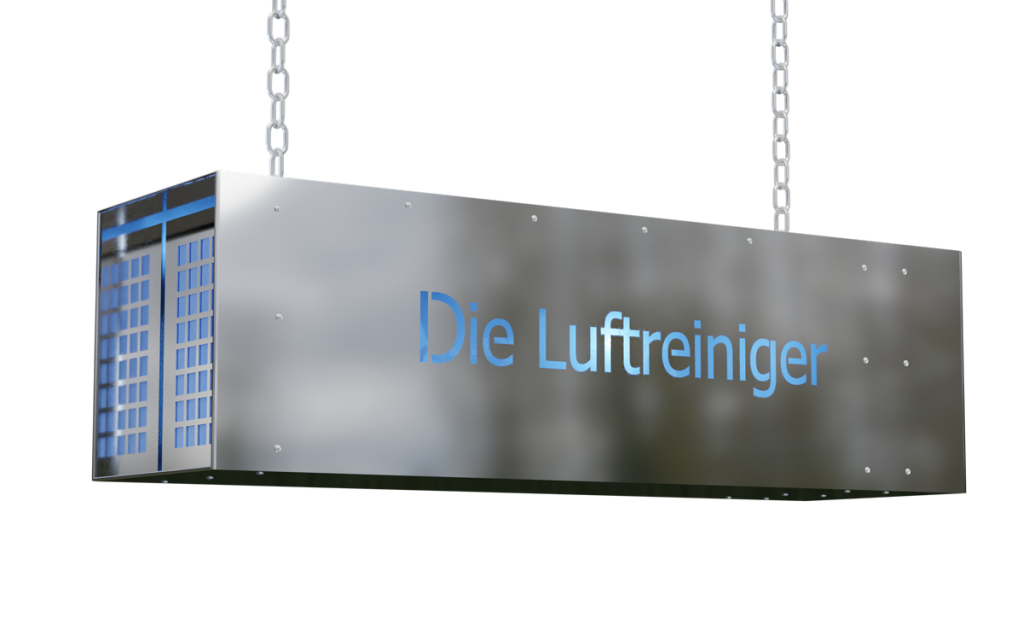 The Viroline Smart cleans the air of dusts, aerosols and germs such as bacteria and viruses. It is designed for use in many areas such as laboratories, government offices, workshops, meeting rooms and entrance areas. A quiet, powerful fan draws in the air.

The unit is based on a two-stage filter concept, in which the contaminated air is first passed through a G4 microfilter/prefilter. Germs are efficiently eliminated by UV-C irradiation.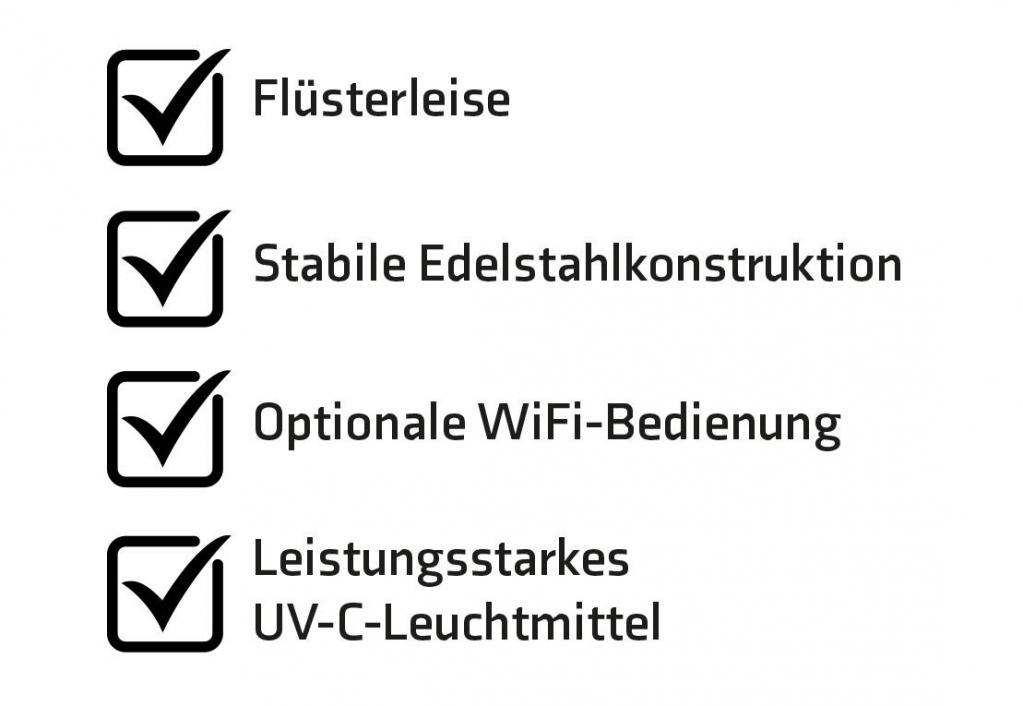 Similar to the principle of a mouth-nose protection, the Viroline Smart microfilter G4 absorbs dusts and aerosols which, according to the Robert Koch Institute, are often the carriers of viruses.
Viruses on these small droplets are consistently inactivated by the continuous UV-C irradiation. The entire room air is thus successively purified by the Viroline Smart.
The walls of the housing are made of sturdy stainless steel and provide reliable protection against UV-C radiation. The Viroline Smart is best mounted hanging at the desired height with ceiling hooks.
The G4 microfilter mats and the UV-C lamp can be changed without tools if necessary. The device is low-maintenance and energy-saving.
Sterilization
The large number of viruses and bacteria shows how important hygiene measures are to prevent their spread. Despite all the rules, not everything can be cleaned with disinfectant. Aerosols in the air of plants and productions and the settled germs on surfaces of daily handling are risks that can be reduced.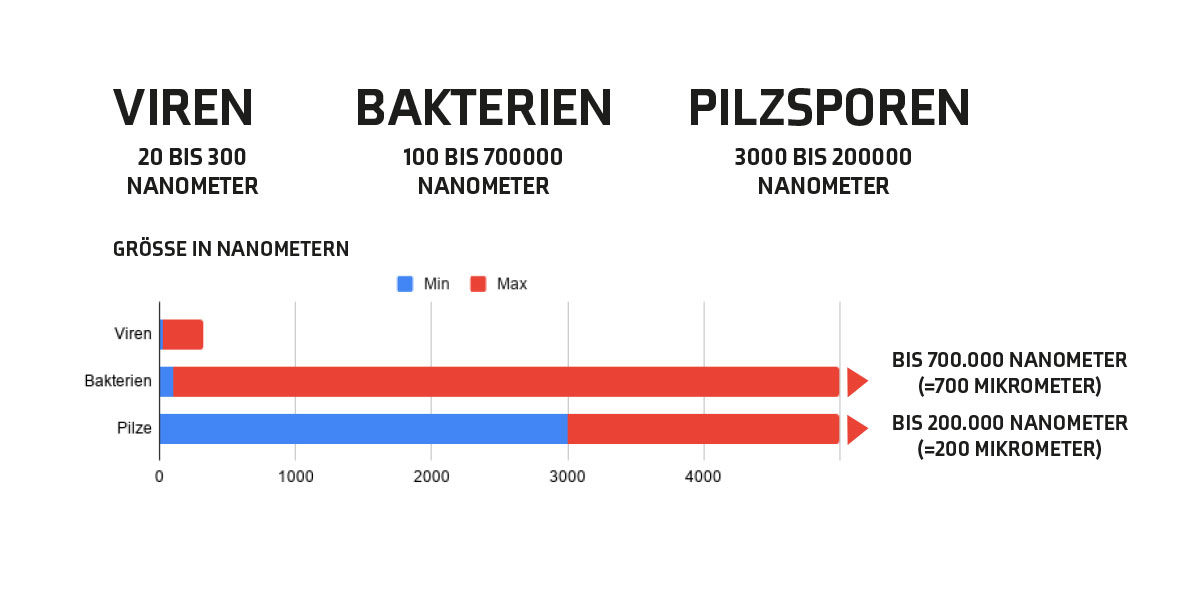 TECHNISCHE DATEN
Version

Basic
WiFi
Filtertechnik
UV-C-Bestrahlung, 2x Mikrofilter G4
Ventilatorleistung
27 W
38W
Spannung
230V/50Hz
Ventilatorvolumenstrom
400 m3/h
700 m3/h
Maße (BxHxT)
1000 x 290 x 290 mm
1000 x 345 x 345 mm
Gewicht
16 kg
19,5 kg
Lautstärke
43 dB(A)
Bauweise
Gebürstete Edelstahlkonstruktion
Artikelnummer
2111 0400
2111 0700
Preis
1.499,00€
1.795,00€