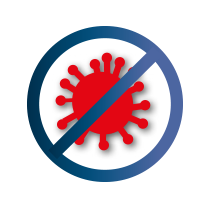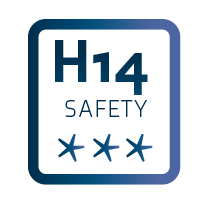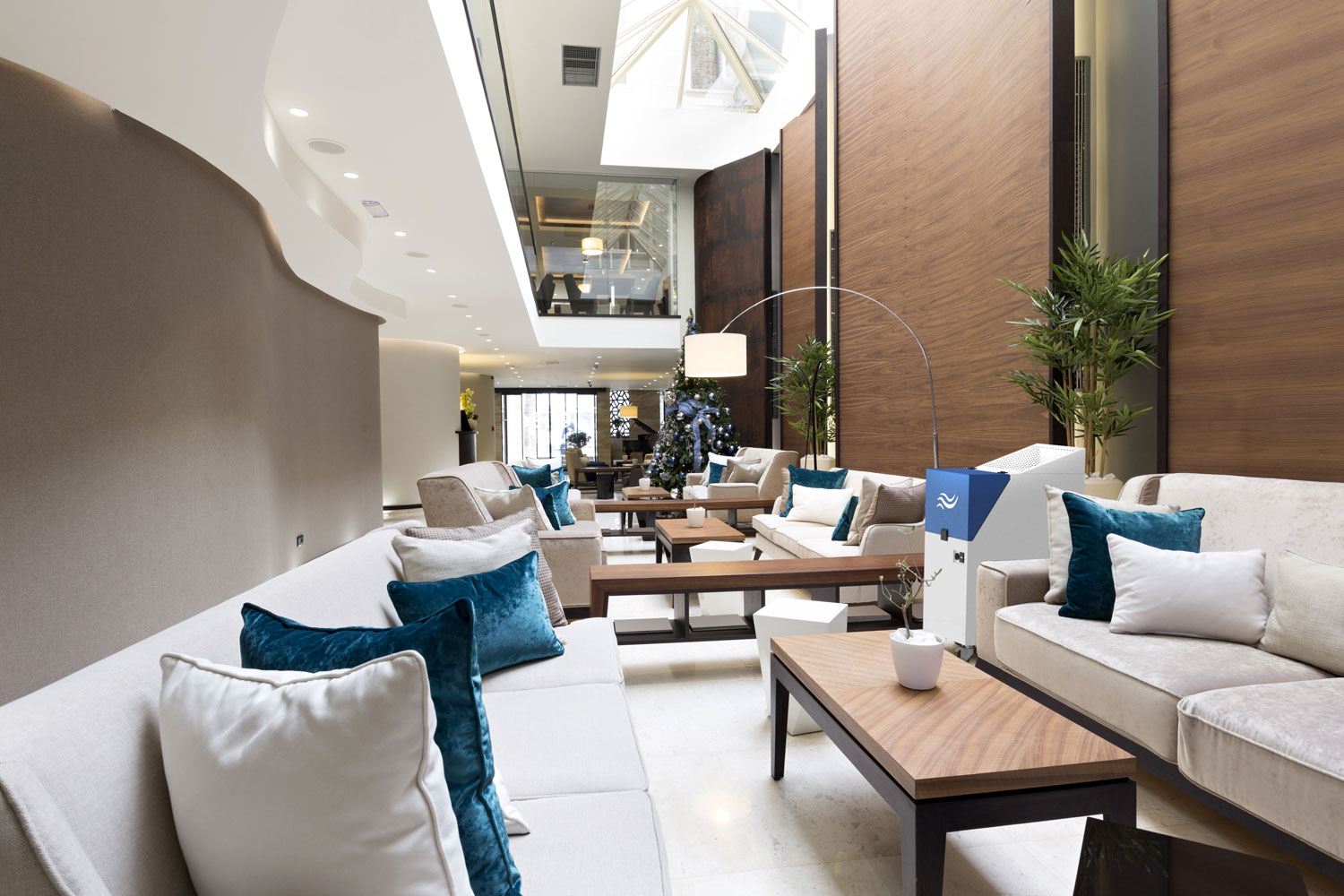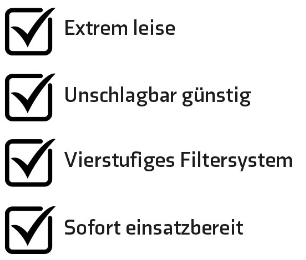 The Viroline Compac reliably removes fine dust and germs such as bacteria and viruses from the air. The device effectively reduces pathogens in the air, lowers the risk of infection and promotes the well-being of people in the room.
The mobile room air purifier is the well thought-out solution for all those who are looking for a device that discreetly and absolutely reliably creates clean and unpolluted air in rooms and that at an unbeatable price/performance ratio.
It is therefore predestined for use in hotels, restaurants, medical practices, hairdressing salons, nursing homes, schools and daycare centers.
Ambient air is fed into the unit from above, passed through a four-stage filter system and then back into the room from behind, hardly noticeable. First, pollen, spores and fine dust particles buzzing in the air are collected by a coarse filter and pre-filter. Bacteria, viruses and moulds then remain in the Class H14 HEPA filter (certified according to DIN EN 1822).
These high-performance filters demonstrably separate more than 99.995 percent of all fine suspended particles larger than 0.1 μm and are so effective that they are also used in hospitals and laboratories. The activated carbon filter also absorbs disturbing odors. At 45 dB(A), the device is practically inaudible.
A further plus point is that the unit can be easily adjusted in the room thanks to castors, so that it can always be placed where its use makes the most sense.
The Viroline Compac is immediately ready for use. Simply connect the plug and turn it on at the power button. If necessary, the filters can be easily removed and replaced.
TECHNISCHE DATEN
| | |
| --- | --- |
| Filtertechnik | Vorfiltermatte G4, Vorfilter, HEPA H14-Filtration, Aktivkohlefilter |
| Ventilatorleistung | 550 W |
| Spannung | 230V/50Hz |
| Ventilatorvolumenstrom | 750 m3/h |
| Maße (BxHxT) | 580 x 580 x 1100 mm |
| Gewicht | 90 kg |
| Lautstärke | 45 dB(A) |
| Bauweise | Pulverbeschichtete Stahlkonstruktion |
| Artikelnummer | 2111 0800 |
| Preis | 1.499,00€ |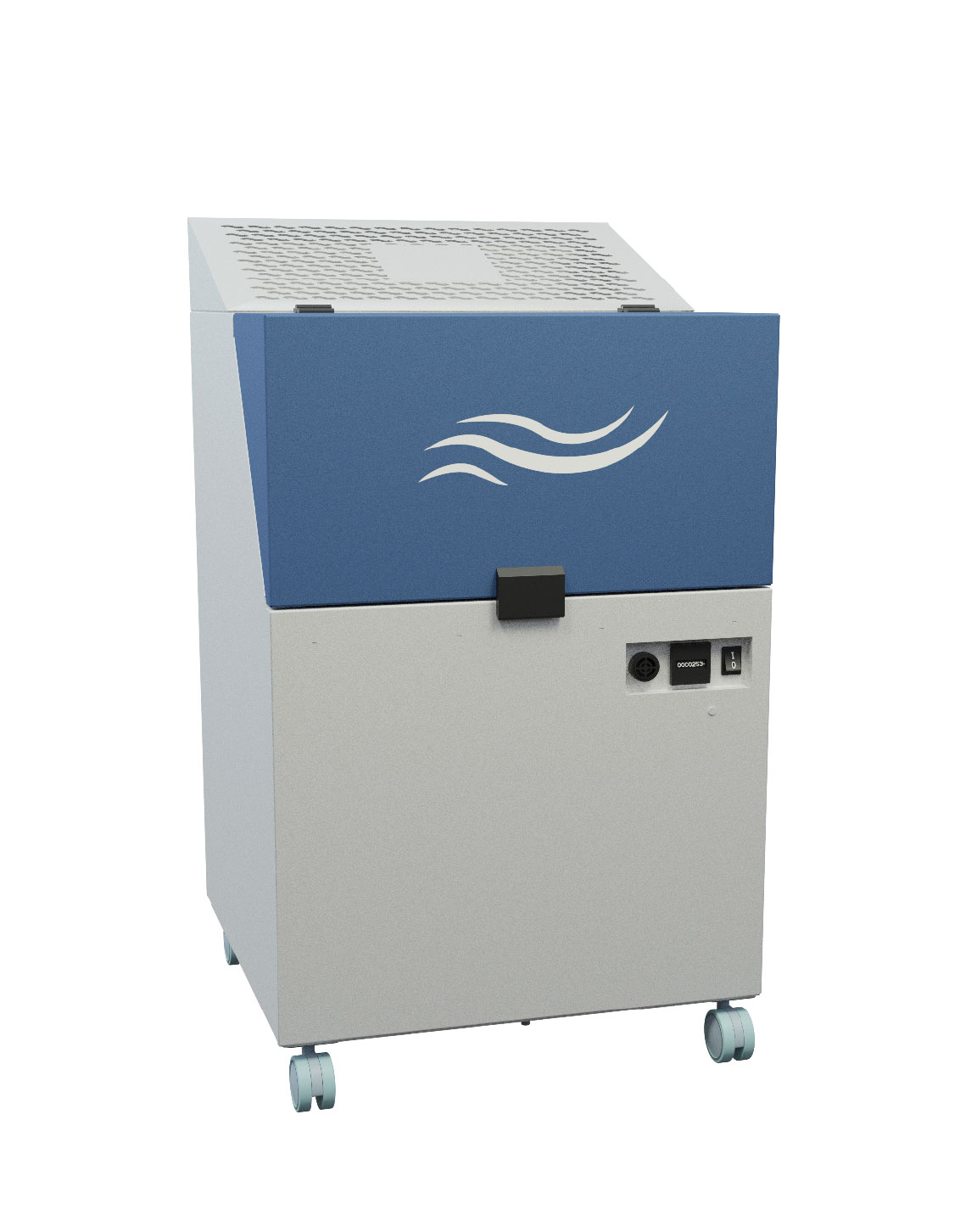 ADD-ON: Schalldämmgehäuse